Becoming a bookseller gave me the opportunity to enjoy the many facets of books – be it the cover of the book, the story, the pictures, meeting customer demand, the publishers reps, or the satisfaction of building a collection. It was an era of the family bookstore, and the Little Professor Book Center in Trenton, Michigan needed a manager. For the next seven years I lived and breathed the business and pleasure of book selling. I worked in or managed bookstores in Michigan (Dearborn, Trenton, Traverse City, downtown and Midtown Detroit) and in Fort Lauderdale, Florida.

From a more literary world, the needs of the business of growing a marriage and a family nudged me into the corporate world. Working for a global organization – IBM – allowed me to transfer to positions in Miami and Fort Lauderdale, and then on to Atlanta.
For four years, I managed the Librarians / Library Science guidesite for About.com (now Dotdash .) Posting articles on the internet every two weeks and growing a web following offered me the opportunity to give my new profession some "21st century" visibility. Even as a part time contracted worker, the dotcom bubble was a heady ride.

As the cubicle workstyle began closing in, I went to work on an exit strategy. Bookstores wouldn't support my family – but working in education in a library (where the books still are) was a feasible goal. After taking a buyout from IBM, I completed my masters in library science and transitioned to library work, a position at a public library and then to a librarian/media specialist position at a high school. The lure of an academic job with a university remained, and so I continued working part time at libraries in the University System of Georgia.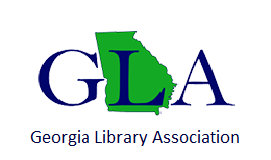 At Cana, my first novel, developed over many years of mornings or afternoons grabbed during summer and Christmas vacations and school holidays. Mixing sacred and secular characters offers challenges for the writer who wishes to stay on good terms with his faith-based community. Other writing projects offer topics as wide ranging as a 21st Century horizon! And, I continue to keep in touch with my librarian community.